Snøhetta, Hamza Associates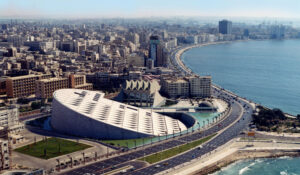 Located in the historic center of the Egyptian city of Alexandria, along the coast of the Mediterranean Sea, the library supports 11 floors with more than 4 million books.
The project was promoted by the Egyptian government and support of UNESCO, to recover the mythical enclave of antiquity. Its construction, which is mainly defined by a tilted cylinder with a deep angle, was completed and inaugurated in 2002 by the Norwegian studio Snøhetta and local architect Hamza Associates.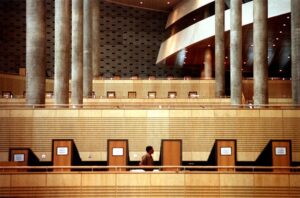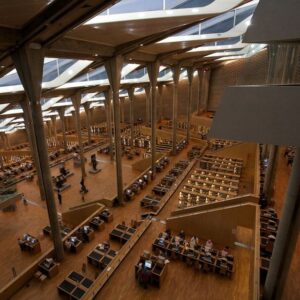 Inside the building, predominates the concept of an open amphitheatre with seven stepped terraces and uniform lighting. The entire reading room is one of the largest surfaces in the world.
CF HT + BPT BOX fans provide the atmosphere of space.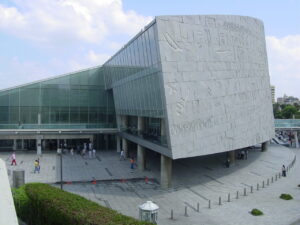 The exterior wall covered in granite with characters of the best-known alphabets protects the building. The library includes other cultural and educational functions such as a planetarium, a school of information sciences, several museums and conservation facilities.
Around the building rests an open square and a swimming pool with a pedestrian bridge that connects the city with the University of Alexandria.