About us
Desde 1952 Fenoplastica ofrece soluciones eficientes de iluminación técnica en un mercado global para aplicaciones de interior y exterior.
Great experience in the sector
With more than 70 years in the industry, the transfer of the headquarters to a new generation factory allows us to start a new stage of growth and projection towards a better future. With the constant intention of provide quality, service and innovation, in 2019 we consolidated the group with the integration of Novovent.
The differential of Grupo Fenoplástica is the design, manufacture, distribution and sale of products and solutions under demanding parameters that contribute to satisfying the needs of the client and society in general.
Our R&D department works on the search for new trends and advanced technology applications, offering a wide range of articles in industrial and solar lighting, electrical material and ventilation.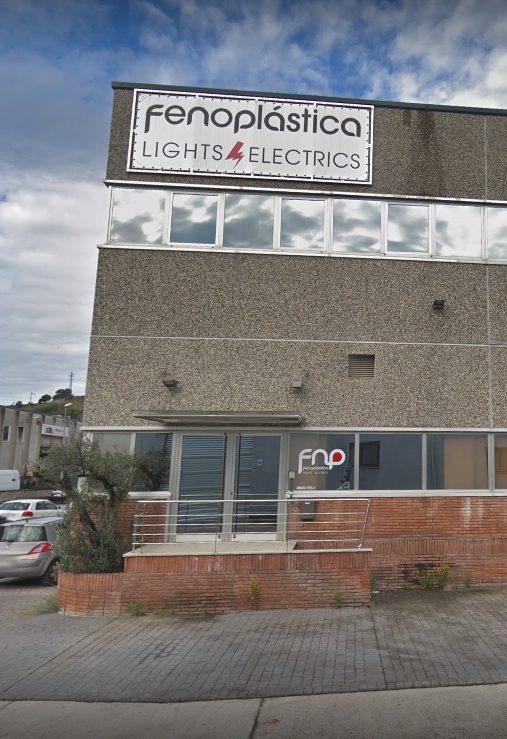 1952
Experience
Llevamos más de 70 años de experiencia en el sector.
50+
Countries
Presencia en más de 50 países de alrededor del mundo.
Our commitment is to develop luminaires and ventilation that contribute to creating efficient, quality and functional spaces. At Grupo FNP we work with materials, suppliers and certificates that help improve the environmental and social environment. In this sense, the FNP group has the ISO14001 for the Environment and the ISO9001 for quality processes.
Además, contamos con la certificación C2C "Cradle to Cradle", una ecoetiqueta multiatributo encargada de evaluar las características de los componentes de nuestras familias de ventilación, en especial los Recu-Novos (Recuperadores de Calor) y ventilación axial.
Esta se trata de una certificación promovida por la Consultoría de Economía Circular Eco Intelligent Growth basada en los principios Cradle to Cradle. Este concepto propone un nuevo diseño de productos y procesos, dentro de un sistema que adopta una estrategia para impulsar el cambio más allá de la ecoeficiencia.
"Cradle to Cradle" cuya traducción corresponde a respetar un sistema de productos y procesos "de la cuna a la cuna", surge en contraposición del ya acuñado "Cradle to the Grave" ("de la cuna a la tumba") propio de los procesos de producción y consumo que carecen de perspectiva medioambiental.
La marca Cradle to Cradle (C2C) certifica como ecoeficientes aquellos productos que han tenido en cuenta no sólo la función de vida útil del mismo, sino también aquello para lo que se destina después.